Description
A blend of cheeses and jalapeno peppers in a crispy flour dough crust ready to be fried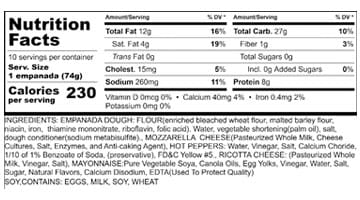 Additional Information
Weight (oz) 10-2.6
From frozen:
Place product at room temperature for 15-20 minutes or microwave for 15-30 seconds to thaw for best results
Frying:
1. Deep Fry at 400 F for 3-4 minutes until golden brown and internal temperature reaches 165 degrees.
2. Let it sit for a minute to cool down.
3. Enjoy!